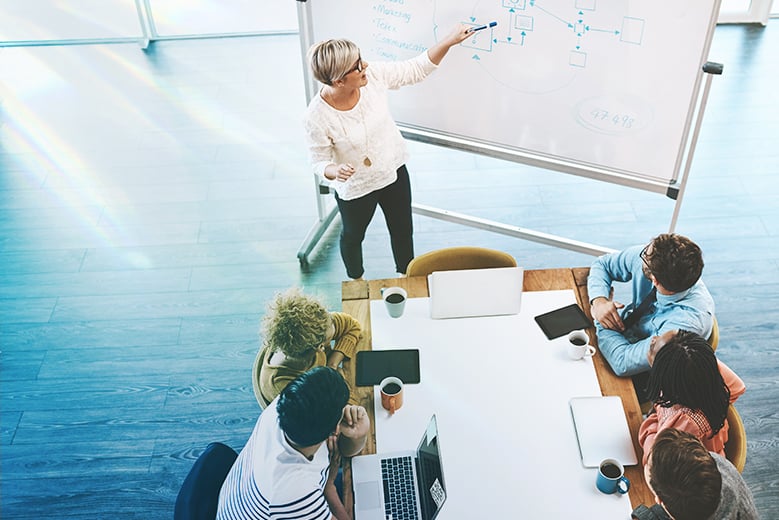 At Energetiq, we believe in continuous improvement which is why we have created the Learner's Group Seminar Series (Learner's Group) to encourage and support this. The idea of this initiative is that everyone at any level of the organization is growing their knowledge about our technology and its applications as the company continues to grow and evolve itself. The Learner's Group will allow our employees to share their expert knowledge or do a deep dive into what they are working on.
Visibility and New Connections for All
Since adjusting to a hybrid environment, our eyes were opened to the fact that there was some disconnect happening between our team. We wanted to foster connection and hold seminars in order to build new relationships and pass along institutional knowledge. We all have learned new things about our colleagues and their interests, and an organized database of presentations ensures that the material can be referenced in the future. The wide range of subjects covered helps to ingratiate new employees to the overall corporate culture and increases the likelihood of them interacting with people outside of their department.
A Science-driven Initiative
Our Research & Development team worked hard to create a plan that works for all of our employees, which is why a virtual format suited best to include all presenters and attendees that are across the organization. The initiative is an ongoing learning opportunity with a new seminar biweekly and employees are encouraged to attend! Each session is recorded and cataloged on a shared drive so that they can be referred back to at any time.
Every Voice is Heard
Recognizing the value of our diverse backgrounds and taking advantage of the different perspectives each person brings to work is a big part of our corporate culture. Learner's Group is a direct result of that recognition and was established to ensure that there are always opportunities to be learning new topics and to be elevating the voices of people who might now otherwise have an opportunity to present to the full organization. What we have found is that Learner's Group helps combat proximity bias which is the tendency to favor whatever is closest in time, space, and ownership while also undervaluing those in remote locations.
Our Observations and Impact
Although attendance is encouraged rather than required there is always a high level of engagement within the sessions and a typical attendance of about 25 people. We never want the seminar series to become a burden so if the series needs to be paused during a busy week, then it is.
The Learner's Group has given us a new perspective - we can't assume anymore. One surprising outcome is the realization of how much information hasn't actually been shared. Tips and tricks about how to use various internal systems and programs have been uncovered and the seminars have created a space where everyone is open to learning and asking questions.
---
Have a project challenge that could benefit from our innovative spirit?
Meet with our engineers to discuss your application.