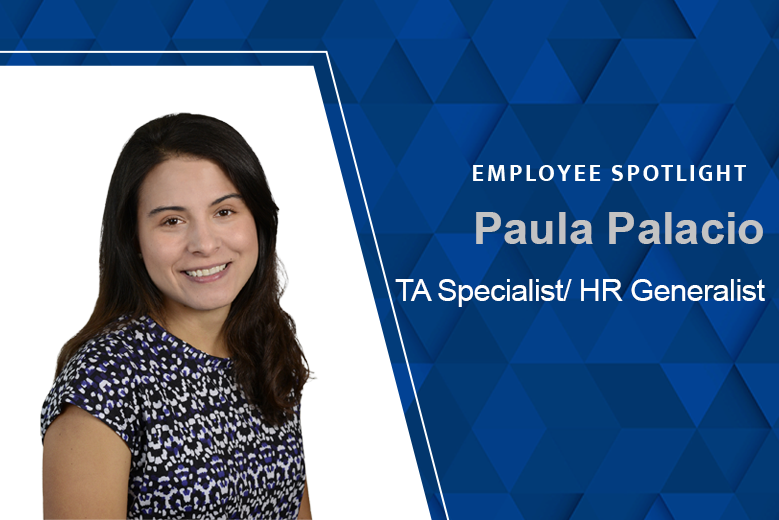 Paula is the TA Specialist / HR Generalist at Energetiq. She's had the privilege of being a part of this organization for almost two years. In this relatively short time, she states that it's been an incredible journey, and she feels fortunate to be a contributing member of this outstanding company.
What is your favorite part about

Energetiq?
My favorite part about Energetiq is our incredible people and culture. From day one, I've felt a warm and genuine welcome from my colleagues. At Energetiq, authenticity is not just encouraged – it's celebrated. We have built a diverse community where everyone's unique backgrounds and perspectives are not only valued but utilized in a positive way. The different ways of thinking and the rich tapestry of cultures within our organization come together to create a stronger and more impactful whole. This collaborative and inclusive atmosphere is not only a source of personal fulfillment but also a driving force behind our collective success. I believe that diversity is our greatest asset, and it's what makes Energetiq a dynamic and innovative place to work.
What is a fun fact about yourself that somebody may not know?
I played tennis for many years and made it to the regionals and nationals a few times. I wanted to continue down that path, but the demands of my academic pursuits required me to step away from competitive tennis. I still play sometimes, especially when I go back to my country and play with my former trainer with whom I am still in touch.
How has Energetiq helped you in your career development?
Energetiq has played a pivotal role in my career growth, offering a dynamic and nurturing environment that has allowed me to explore various facets of human resources and beyond. The company's commitment to my development extends beyond the workplace, as they've actively encouraged me to invest time in acquiring new skills through classes and certifications. In addition, Energetiq fosters a culture of knowledge sharing, organizing activities that provide insights into the company's products and the industry as a whole. This holistic approach to career development has not only expanded my skill set but also deepened my understanding of the broader professional landscape, making Energetiq an invaluable partner in my journey of growth and learning.
---
Learn more about Energetiq's dedication to lifelong learning and employee growth.
Meet more of the Energetiq team!