EQ-99X LDLS
Compact, Economical, High Brightness Broadband Light Source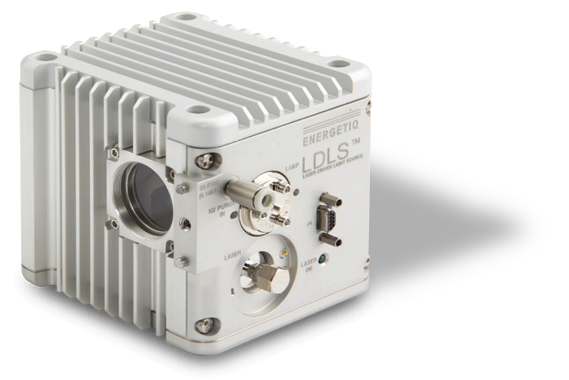 Illuminate Nanoscale Areas
The EQ-99X LDLS is an ultra-high brightness, high stability broadband source perfectly suited for small etendue optics.
Designed for demanding imaging and spectroscopy applications, the EQ-99X offers excellent spatial and power stability for repeatable measurements across the broad spectrum. Utilizing a patented laser-driven bulb technology the EQ-99X is ideal for applications requiring ultra-long lamp life.
The EQ-99X is available with a range of free-space broadband reflective coupling optics to match the ~100 µm plasma size to your instrument or application. With its high brightness, small plasma, the EQ-99X is particularly well suited to applications using narrow spectrometer slits, small diameter optical fibers or other small etendue optics.
Request More Information
Are you looking for more information on this product family? Fill out the form to request a quote, demo, or additional technical information.
Features
Wavelength: 170 nm – 2500 nm
Plasma Size (FWHM)* 100 μm X 180 μm
Numerical Aperture: 0.47 NA
Bulb Lifetime: 10,000 hours
Laser Class: Class 1 (IEC 60825: 2014)
*Average
Spectral Radiance Comparison
Average radiance, measured with quartz output windows. For reference only.