TLS-EQ-77-UV
UV Tunable Light Source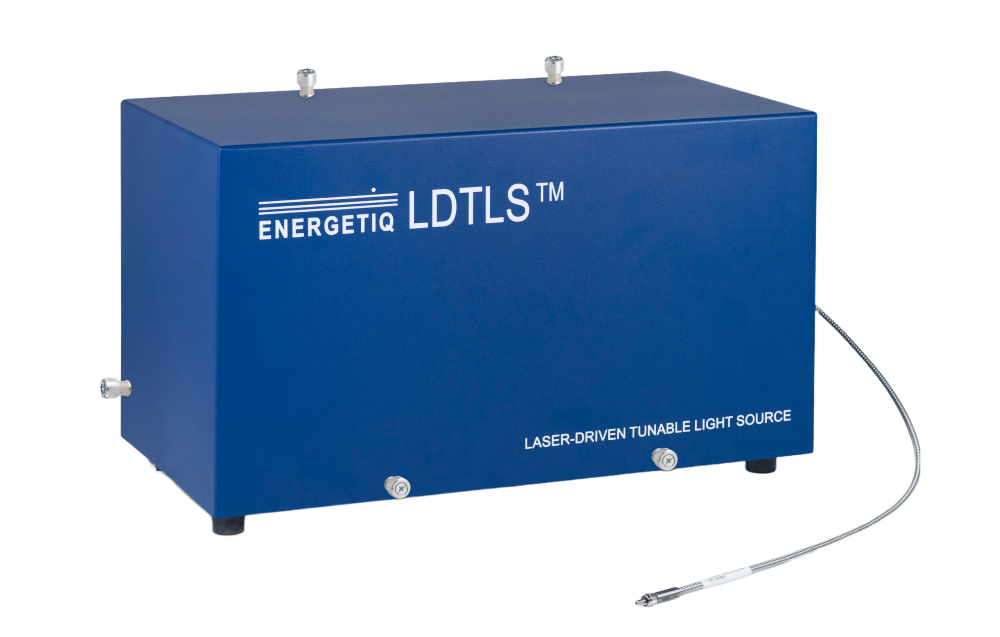 Fast Scanning, Quick Output Wavelength Selection, and Custom Monochromator
TLS-EQ-77-UV tunable light source provides monochromatic light in the ultraviolet (UV) wavelength range.
The TLS-EQ-77 is built around the EQ-77 LDLS® and utilizes a customized monochromator that is matched to the optical characteristics of the LDLS. The system includes a software interface that allows rapid selection of output wavelengths and fast scanning between selected wavelengths.
The high radiance of the LDLS allows more light to be efficiently coupled through a narrow monochromator slit. This means that more light flux can be delivered within a narrow bandwidth than is possible with other tunable light sources.
A user-friendly software interface is provided to enable the selection of output wavelengths as well as the scanning speed between selected wavelengths.
Request More Information
Are you looking for more information on this product family? Fill out the form to request a quote, demo, or additional technical information.
Features
Fast wavelength tuning
High spectral resolution
Low noise & high stability
User-friendly computer interface
Convenient optical fiber output
Aberration free collection and focusing
In-Band Light Flux Comparison
Average in-band light flux with standard output fibers. For reference only.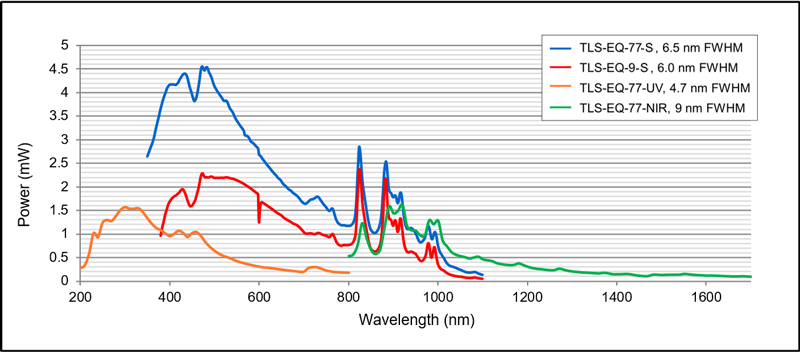 | Properties | |
| --- | --- |
| Wavelength Range | 200 nm – 800 nm |
| Wavelength Accuracy | +/- 0.5 nm |
| Scan Speed | <20 ms for a 2 nm step |
| Output Type | 600 µm fiber​ optic cable |
| Numerical Aperture | 0.39 NA |
| Spectral Resolution (bandwidth. FWHM) | 4.7 nm |
| Laser Class | Class 1 (IEC 60825: 2014) |
| Typical Performance | |
| --- | --- |
| Maxiumum In-Band Flux | 1.6 mW at 300 nm |
| Average In-Band Flux | ~1.1 mW (200 nm - 500 nm) |