LDLS™ Selection Guide
Compare characteristics and specifications of our Laser-Driven Light Sources. Click on table below to view full selection guide document.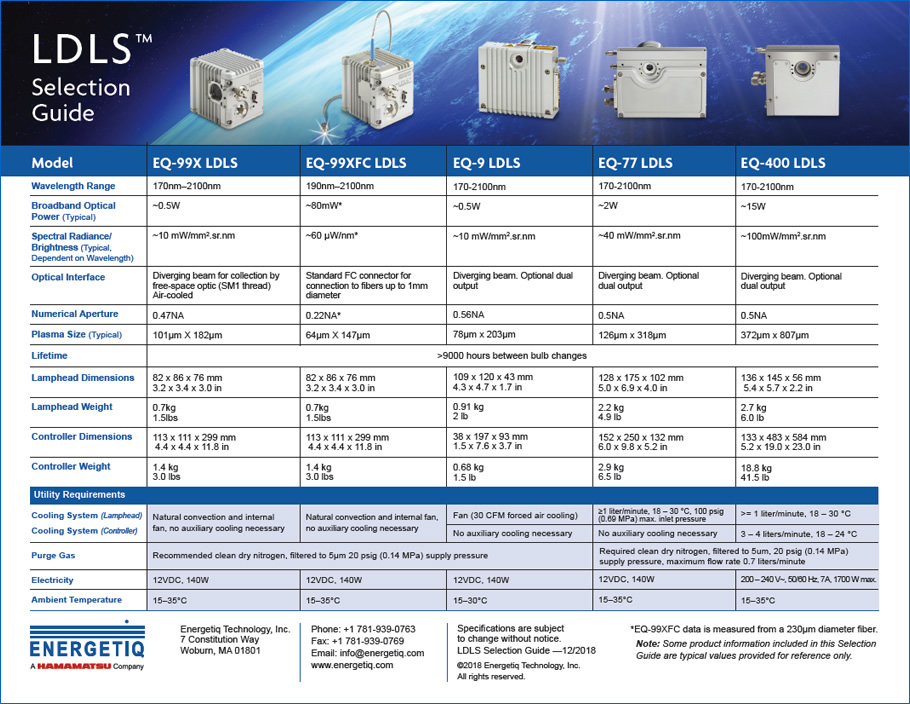 Note: Performance measures mentioned in this Selection Guide are typical values for guidance in the selection and use of LDLS™ products. They are not to be taken as specifications.