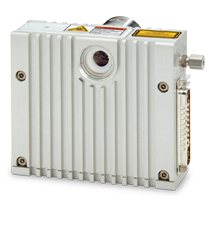 EQ-9
Laser-Driven Light Source
The EQ-9 LDLS is a high brightness source with a broad wavelength range from UV to Visible and into the NIR region. The unique principle behind the operation of a Laser-Driven Light Source provides extremely bright, spatially and spectrally stable broadband radiation from 170 nm – 2400 nm with a lifetime greater than 9,000 hours.
Based on the highly successful Laser-Driven Light Source (LDLS) technology, the EQ-9 offers the highest radiance and irradiance available in a truly broadband white light source. The EQ-9 features a compact lamp house, with clean construction that ensures long life and ultimate stability. With a 170nm-2100nm wavelength range, and a choice of dual-beam output or a single-beam output with retro-reflector, the EQ-9 is flexible for a broad variety of applications.

Researchers using light for imaging and analytical spectroscopy in a variety of applications in the life sciences and materials sciences need light sources capable of providing extreme high brightness and power across a broad wavelength range.
Properties
| | |
| --- | --- |
| Wavelength Range | 170 nm – 2400 nm |
| Plasma Size (FWHM)* | 85 μm X 200 μm |
| Numerical Aperture | 0.56 NA |
| Bulb Lifetime | 9,000 hours |
| Laser Class | Class 1 (IEC 60825: 2014) |
*Average
Spectral Radiance Comparison
Average radiance, measured with quartz output windows. For reference only.