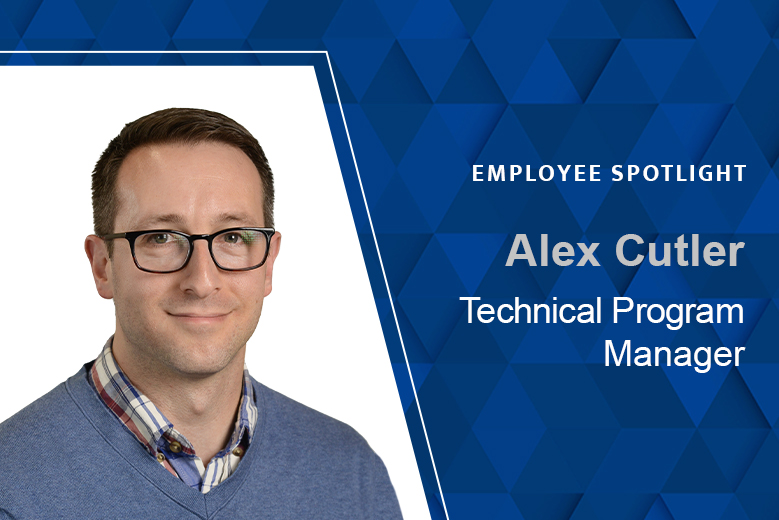 Alex Cutler has over a decade of experience as a systems engineer and has developed a strong passion for product development and leadership. In his 10 years with Energetiq, he has enjoyed being a part of an innovative team while constantly learning and growing in his career. Learn more about Alex, his role at Energetiq, and what keeps him busy when he's not at the office!
Why did you choose this industry?
As a child, my father who was a scientist would try to teach me about science through small experiments and activities that we would do at the kitchen table. The electronics and chemistry-related experiments were usually my favorites. To me, as a kid, they were almost like watching magic!
What is your favorite part about Energetiq?
I would have to say my favorite thing about Energetiq is how innovative we have been and how we continue today with that same spirit. We continually find new and exciting ways to help our customers succeed. It's not just the products that we sell to our customers but also the solutions we offer to some of their biggest challenges. To me, that's the most valuable product you can offer!
How has Energetiq helped you in your career development?
There are far too many ways to list them all! I would say, most importantly, it has been all the learning opportunities Energetiq has given me. In my 10 years here, I can happily say I have had the chance to wear many different hats within many different groups—everything from working with Marketing and Sales and our Service group to my roles in our Science and New Product Development groups in my last few years.
These experiences have not only been fun and exciting but invaluable to my professional growth. I feel truly fortunate because not everyone gets a chance to work at such a great place like Energetiq where you are encouraged to grow and expand your horizons.
What is a fun fact about yourself that somebody may not know?
I really enjoy making homemade pizza. It's one of the few things I can successfully make!
---
Looking to upgrade your performance and reliability? Work with us to develop the exact system you need!
Want to join our growing and diverse team?