EQ-77
Extreme High Brightness, Laser-Driven Light Source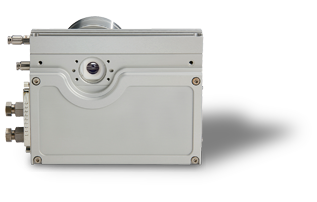 High Radiance and Irradiance
Please note: The EQ-77X LDLS® has replaced the EQ-77 LDLS®. There are no changes in form, fit or function and the external design is also unchanged. All accessories are compatible, and performance is comparable.

The EQ-77 Laser-Driven Light Source offers a broad wavelength range from UV to visible and into the NIR.
Researchers using light for imaging and analytical spectroscopy in a variety of applications in the life sciences and materials sciences need light sources capable of providing extreme high brightness and power across a broad wavelength range. EQ-77 delivers just that.
The EQ-77 features a compact lamp house with clean construction that ensures long life and ultimate stability.
Request More Information
Are you looking for more information on this product family? Fill out the form to request a quote, demo, or additional technical information.
Features
Wavelength: 170 nm - 2500 nm
Plasma Size (FWHM)*: 125 μm X 320 μm
Numerical Aperture: 0.5 NA
10,000+ Bulb Lifetime
Class 1 (IEC 60825: 2014)
*Average
Spectral Radiance Comparison
Average radiance, measured with quartz output windows. For reference only.