OEM Solutions
Energetiq Technology provides a variety of products to suit the varying needs of our OEM partners. We provide expertise in the design and implementation of our high performance Laser-Driven Light Sources to suit our customers' applications. Energetiq serves wide a variety of advanced applications in life and materials sciences and semiconductor manufacturing.

With more than a decade of experience in providing advanced high brightness light sources and optical assemblies for light delivery, we have launched a range of systems optimized to meet our OEM customer needs. Our experienced high technology development team of scientists and engineers is eager to partner to provide a custom solution, whatever the application.

Below are some of the available Laser-Driven Light Sources for OEM applications.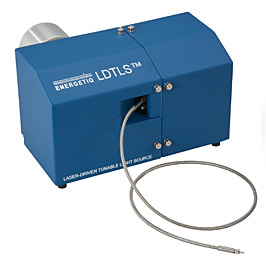 Laser-Driven Tunable Light Sources
Energetiq is introducing the next generation of compact, fully integrated and high performance tunable light sources.
The EQ-77-TLS and EQ-400-TLS deliver higher output power, especially in the NIR, and a flatter output spectrum than the field-proven original Laser-Driven Tunable Light Source (LDTLS™).
To learn more, email us at info@energetiq.com